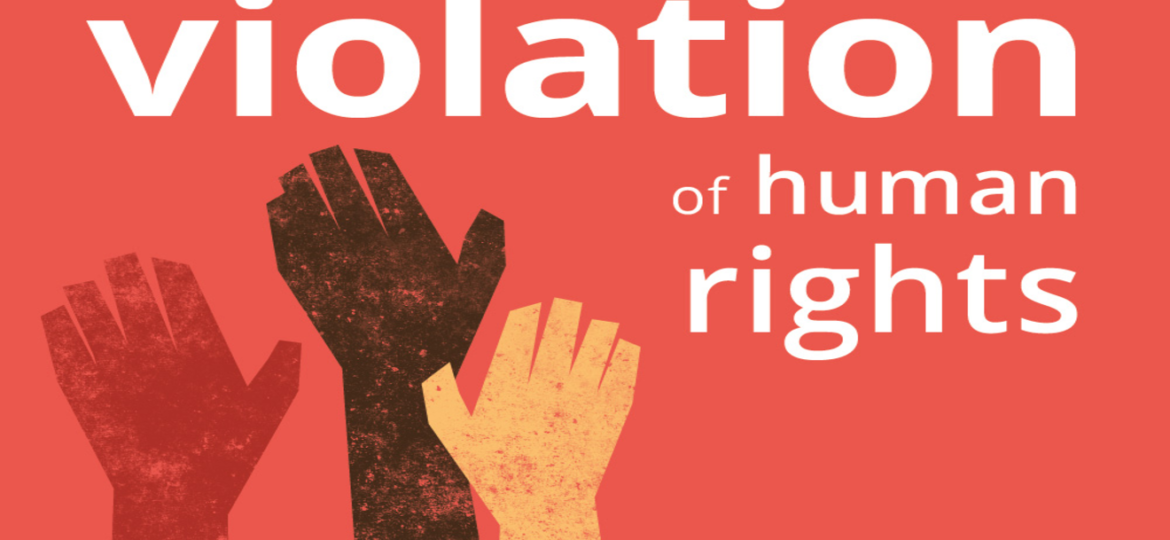 "TO CHOP THE DELICATE PRIVATE PART OF A FEMALE IS STRAIGHT AWAY OPPOSING THE INTEGRITY OF OUR MOTHER NATURE, A DEFORMATION TO HER MULIEBRITY AND A MALTREAT OF HER RIGHT."
INTRODUCTION
FGM means the Act carried out on a female to change or harm her genitals for no medical purpose. It frequently includes the incomplete or entire take away of their outer genitals. It violates the fundamental rights of a female. This Act performed on a female is very painful. To take away or hurt any genital of a female violates her fundamental right. Now it's high time for justice to the females if we fight for justice.
ORIGIN
The invention of the Act is not exactly clear. It is mentioned that few Egyptian mummies show characters of Female Genital Mutilation. In a different term, the Act of FGM has been practiced by various groups over several years and significant earth divisions.
TYPES OF FGM
Type 1. Clitoridectomy
Type 2. Excision
Type 3. Infibulation
Type 4. Puncture, prick, scrap, incision.
WHY FGM IS PRACTICED?
FGM is a customary act, where the genesis is not exact. The rationality behind the Act differs from area to area and from different cultural groups. The Act is an exhibition of gender bias against females, ingrained in customs, communal, money-making, and governmental structures.
It tries to command females' sexuality and undergo sexual pleasure, a patricentric plan regarding the virtue and estimation of females' ability. It carries on deleterious gender rules for an unspecified time; few communities have faith that it is needed for females to genuinely raise them, avoid adultery, and nurture ancestry privilege. No religion wants their daughter to suffer physically or mentally.
The implementation is a cloak in confidentiality and is started and conveyed by customary surgical removal of the foreskin in an unsanitary state of utilizing life-threatening tools.
IMPACTS OF FGM
The Act has not identified an excellent physical condition for females. It includes dreadful pain, severe bleeding, and issues during urination. It has chronic results, involving a lead to cysts and ulcers in addition to hurdles in delivery of the child, infertility due to various infections. The occurrence could be damaging for the living and may cause long mental health issues. The dangerous impact also includes the killing of the female.
THE CONNECTION BETWEEN HIV AND FGM
In the FGM, a single dissecting instrument is used to practice the same Act on every female in huge numbers. They are dissected on the same day, where there are high chances of transmitting HIV. Due to harm on the female genital, intercourse may evolve gashing of the tissue. This majorly includes enormous amounts of loss of blood during the delivery of the baby.
VIOLATION OF HUMAN RIGHTS BY FGM
The FGM Act violates Article 14 of the Indian Constitution, which gives equality to every individual within the nation. Also, Article 21 of the Indian Constitution protects life, which is violated. Section 319 to Section 338 of IPC explains hurt and in different types. Section 319 defines hurt as pain. Section 321 provides damage giving rise to a crime punishable below Section 323 of the Indian Penal Code. The Act is performed majorly with the minor females, which violates the rights of the child.
FGM PRACTICED IN INDIA?
FGM familiar as 'Khatna' or 'Khafz' includes the take away of the clitoris. The Act is usual in specific groups where people belong to India like Madhya Pradesh, Kerala, Maharashtra, Rajasthan, and Gujarat. That particular community is considered to be influential in India and also out of India. The Act is performed mostly with non-medical practitioners' help in an unhygienic way that harms the human body.
BAN ON FGM
 Sunita Tiwari vs. Union of India on 24 September 2018, A Public Interest Litigation was filed in SC by Adv. Sunita Tiwari is aiming for a ban on FGM, which shall be addressed by the larger Bench. It violates the UN Convention on the Rights of the Child and the Universal Declaration of Human Rights. Few countries have banned this Act of violence, including the USA, the UK, and some African nations.
TERMINATION TO FGM
Firstly, many people in society are not aware of FGM, which needs to be considered. Such a plan's awareness should be presented systematically in front of society, explaining the dangerous harm and life-threatening damages to the human body. Staying observant when you think a female is at risk through some signs and if heard about any special event. If you see any individual in danger, dial the NSPCC FGM helpline on 0800 0283550. This line is active all the time.
FGM may come to an end if driven for banning, making an individual understand that the religion doesn't urge FGM, talking about its disadvantages and damages to the human body, creating awareness about the realities of the FGM, Educating each female about their rights, including precisely what happens to their body as well as how it affects their future and snatches their pleasure, changing the thinking of people especially the older generation who follow the tradition, awareness about the discrimination with the affected individuals.
CONCLUSION
Assuming they had some merit in the above points, one still needs to find out the topic's depth as there is no particular mention of the term in our laws and provide justice to those sufferers. To stop the increasing numbers of cases of FGM, everyone should suggest a massive fine that one who performs such a cruel act should be charged with a considerable fine and to those who force females in their house to get into the Act and harm their body should be penalized by law.
"The finest method to make a female sit on the fence from pre-marriage intercourse is not harming her genitals, but through enlightening her with immense knowledge and intellect."
Author(s) Name: Rachana Sandeep Phulsundar (P.E.S Modern Law College, Pune)
References:
https://www.unfpa.org/resources/female-genital-mutilaion-fgm-frequently-asked-questions
https://indiankanoon.org/doc/181206322/
https://plan-uk.org/blog/3-ways-you-can-help-stop-fgm-and-cutting-season
Indian Penal Code, Bare Act.
Constitution of India.