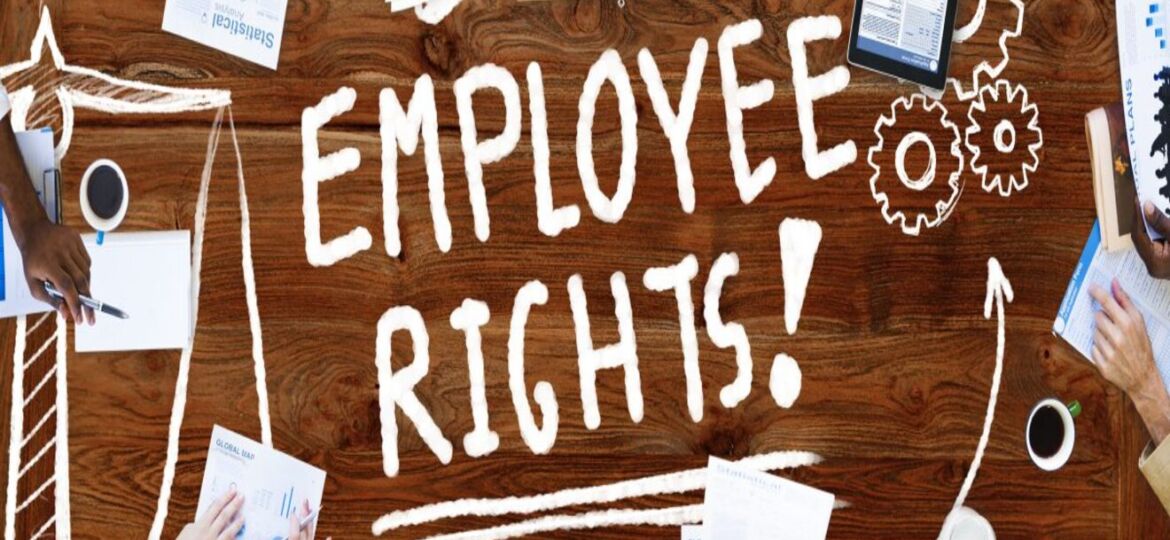 INTRODUCTION
The workers are exposed to several legal and reputational risks because of unjustified terminations or a breach of due process. They should plan to establish a contract that is a  human resource (HR) contract and materials to ensure that senior management, human resources staff, and employees are fully aware of their rights and responsibilities.
There is no standardized process for terminating an employee in India. A job can be ended according to the individual employment contract established between the employee and the employer if the contract specifies a termination process. Employers should understand, however, that labour laws take precedence over contractual provisions; it should check any termination policy or clause described in a contract against the law by a professional.
If there is no employment contract or if the employment contract does not specify a method of termination, the employer must follow state law. In such a case, the employer must follow the separate and specific labour laws of each state of India to end an employee.
TERMINATION ACCORDING TO THE CONTRACT
Most of the time, business contracts manage the end cycle. In this arrangement, terminations are for the most part made commonly, and now and again, legally binding business is fixed for a fixed period. For instance, experts from global associations or assistants in private associations regularly have characterized working periods.
A task is considered being an endless supply of such an agreement, except if there is another agreement or the provisions of the first agreement are changed. As in many nations, workers who are made repetitive by businesses frequently get one month's notification or one month's compensation installment rather than notice.
LABOUR LAWS GOVERNING TERMINATION IN INDIAN STATES
Any termination must comply with federal and state laws as they take precedence over contractual provisions. Laws become important when there is no defined process for termination. Here, state law becomes the basic rule for terminating employment. It depends on the employer's field of activity.
We will look at the laws of different states about termination in several important investment destinations in India, including the Union Territory of Delhi, Maharashtra, Karnataka, and Tamil Nadu.
LABOUR LAW IN THE UNION TERRITORY OF DELHI
Under the Delhi Shops and Establishments Act of 1954, a business owner can't excuse a worker who has worked with the organization for over 3 months without giving him at any rate 30 days' notification or compensation rather than this notification. If the reason for the dismissal is serious misconduct, the employer does not need to notify the employee. However, in these circumstances, the employee should be allowed to explain the basis behind the charges against him before termination.
LABOUR LAW IN MAHARASHTRA
Under the Maharashtra Shops and Establishments Act of 1948, a business owner can't fire a representative who has been with the organization for over a year without giving him in any event 30 days composed notification. If the representative has been with the organization for over 3 months yet not exactly a year, the business should give him at any rate 14 days' notice. Notice isn't needed if the worker is ended for the genuine offence.
LABOUR LAW IN KARNATAKA AND TAMIL NADU
Under the "Karnataka Shops and Establishments Act of 1961" and the "Tamil Nadu Shops and Establishment Act of 1947", a business can't fire a representative who has been with the organization for over a half year, except if a " sensible reason "is given. Moreover, a business should give one month's notification. If genuine unfortunate behaviour is the purpose behind the end, no notification or refund is required.
FEDERAL LABOUR LAW GOVERNING TERMINATION OF EMPLOYMENT CONTRACT IN INDIA
The Industrial Disputes Act of 1947  applies to employees who do not work in managerial or administrative positions. The law expresses that any worker in this class who has just worked for beyond what a year must be excused after authorization has been allowed by a suitable government body. Likewise, the business should give a legitimate motivation to the excusal and pay severance pay comparable to 15 days of the normal pay for every time of continuous work.
LEGAL PROTECTION FOR EMPLOYEES IN INDIA
The laws in India offer workers an extraordinary degree of security. The legal executive and the public authority will, in general, be "labourer ace" in excusal debates. It isn't extraordinary for workers who have been made repetitive to practice their privilege of grievance. In these cases, representatives frequently challenge their excusal because there was no sensible reason for the excusal and that they had not been to blame, as the business would contend.
TERMINATION PROCEDURE IN INDIA
Termination for the following reasons:
– If found guilty of insubordination or disobedience
– Theft, fraud, or dishonesty
– Damage caused intentionally or loss of the employer's property
– Participation in bribes or illegal gratification
– An unauthorized absence of more than 10 days
– Frequent delays
– Reprehensible behaviour during working hours
– The usual negligence of work
Ordinary termination: This requires 30 days' notification. The business owner should advise government specialists of the end, and the courts may demand a reasonable hearing for the worker. Thusly, these kinds of terminations can be broadened.
The installment of severance pay: This possibly concerns normal terminations if the representative has been with the organization for in any event 2 years and if the explanation behind the end is because of the abundance of staff. Severance pay is determined dependent upon the situation, contingent upon the length of business, results, and pay level.
CONCLUSION
Unjustified termination or failure to comply with an official procedure defined by state laws will bring about reformatory legitimate ramifications for the business. Likewise, the courts can arrange for the business to pay fines and grant extra remuneration to the worker who has been ended.
Workers who enforce proper labour laws and state procedures in connection with termination can significantly reduce the risk of labour disputes associated with an employee's termination.
Apart from this, bosses should guarantee that supervisory groups and HR experts are completely educated about end methods. Agreements should ensure bosses, but it is up to management teams and HR professionals to ensure employment law is respected to avoid adverse litigation.
Author(s) Name: Shivendra Nath Mishra (Chanakya National Law University, Patna)