Honorable Justice Markandey Katju is former Chairman, Press Council of India, and former Judge, Supreme Court of India.
(Chairman: Jus Corpus Advisory Board)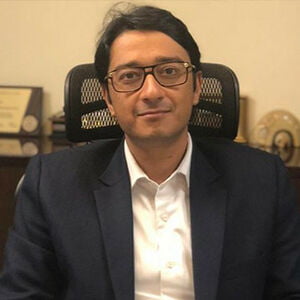 Mr. Jayant Bhatt is an independent litigator based in New Delhi, India. He holds dual Masters of Law (LL.M.) from New York University, USA and National University of Singapore. He is a member of International Bar Association, Supreme Court Bar Association and Delhi High Court Bar Association.
The Chambers look after matters involving complex and substantial questions of Constitutional, Commercial, Criminal, Arbitration, Employment, Energy, Oil & Gas and other related laws in various Courts, Tribunals and other adjudicatory bodies across the country.
The Chambers caters to varied clients comprising of Governmental and Non-Governmental Bodies, Multinationals, Financial Institutions and individuals in an array of matters.
Mr. Wasim Beg is a Partner in L&L Partners Law Offices (Litigation), a premier full-service law firm having been enrolled as an advocate with the Bar Council of Delhi in the year 2008. He has also served as the Additional Advocate General for the State of Jammu and Kashmir, besides having worked with one of the greats of the legal profession – Mr.Ram Jethmalani.
He looks after the Dispute Resolution practice and possesses vast experience in Corporate and Commercial disputes, Litigation and ADR. He specializes in cases pertaining to Civil Law and Criminal Law – more particularly White-Collar Crimes, International crime syndicates, Extradition and Frauds. He is also proficient in cross border enforcement of decrees and awards.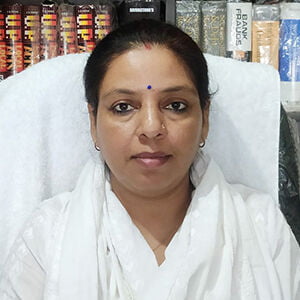 Dr. Deepti Singh is presently working as Legal Consultant. She is based at Lucknow. She did her LL.B.(Hons.) and LL.M., with a specialization in Business Law, from the University of Lucknow, and also obtained Post Graduate Diploma in Environmental Protection Laws from there. Her research on Women's Laws earned her Ph.D. from Babasaheb Bhimrao Ambedkar  Central University, Lucknow. She possesses 12 years of experience in the teaching of Law in various prestigious Law Colleges. She was working as Associate Professor at BBD University, Lucknow when she decided to switch over to legal consultancy. Her motivation was to experience Law in practice as different from Law in theory. She has keen interest in all manifestations of law and cultivates them meticulously. The journey goes on…
Dr. Shivangi Zarkar has completed her educational qualification in BE computer,  MBA – IT,  MA,  LLB, Phd.Edu.Management,  CS Exe. and pursuing LL.M (Business Law). She is the founder of Ventures as named DSBM,  BizTycoon,  Ahana Infotech,  SM pariwar,  Born 2 Biz, and Udyogmegh Infotech.  She owns a firm named as Chamber of Adv. Shivangi. She has won 3 National Awards as a Business legal consultant and she is a Startup mentor and consultant under Central Ministry projects. She has trained more than 1000 entrepreneurs and supported more than 1 lacs, women, for work from home. She is practicing in Civil litigation with Bombay High Court and Other Courts in Thane,  Mumbai, and Navi Mumbai and in Corporate affairs. "I am here to be part of JC and would like to be associate with you all people."
Mr. Abhishek Ghai is a Managing Associate at L&L Partners. He has completed his B.A. LL.B from the University Institute of Legal Studies (UILS), Panjab University in 2012, and practiced as a litigator for seven years before various forays including the Supreme Court of India, Delhi High Court, Company Law Board /National Company Law Tribunal and Trial Courts. He has represented the Central Government for nearly three years in high-value matters including sensitive white-collar crime, policy, and enforcement matters.
As a Managing Associate at L&L Partners, he advises and represents clients on a wide range of issues with a strong focus on International Commercial Arbitration, Corporate Criminal Liability, and White Collar Crime, etc.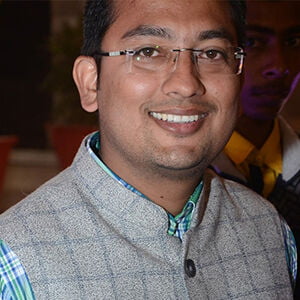 Mr. Satish Singh has completed his graduation from the Amity University, Lucknow campus and has done his Masters (LLM) from Central University of Punjab, Bathinda. Currently, he is practicing in the High Court Judicature at Allahabad. He has various experiences in different fields of Law. He was an ex-lecturer in the School of Legal Studies, Babu Banarasi Das University, Lucknow and was also an ex-executive member of Students Council of Central University of Punjab, Bhatinda.
He has increase area of interest in the fields of Arbitration, Commercial & Non-Commercial disputes and also in matrimonial disputes. He is one of the best pro-bono Advisor.
Mr. Anant Gupta has graduated from National Law University Odisha in 2016. He worked with the Banking Law team of Shardul Amarchand Mangaldas & Co. (one of the biggest law firm in India) for 2 years and also gained business certifications from Harvard Business School. Throughout his 5 years of law school, Anant remained an active mooter with a considerable number of achievements to his name. His team was adjudged as the "Runners Up" at the WBNUJS Herbert Smith Corporate Law Moot Court Competition in 2016. Currently, he is serving as a Co-Founder & Chief Executive Officer (CEO) of the Memo Pundits, India's First Mooting School for Law students.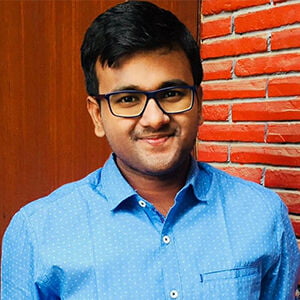 Mr. Akash Gupta is working as an Assistant Lecturer at Jindal Global Law School. He serves as the Faculty Coordinator of the Moot Court Society and Faculty Board Member of the ADR Society. He propagates the use of ADR and mooting advocacy through his Workshop in different law schools across India. Also, he judges the ADR competition and moot competition frequently including Jessup, Vis, Stetson.
He graduated from Tamil Nadu National Law University, Tiruchirappalli in 2018. In 2016, his team received the Spirit of the Moot Award during Vis Moot, Hong Kong. Out of approximately 1000 students, he was awarded the 1st Ram Jethmalani Academic Excellence Award 2018 for Students in the Moot Category.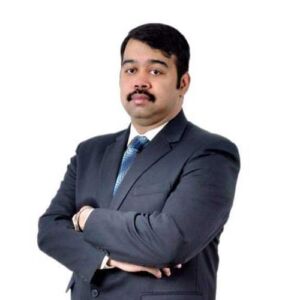 Adv. Swarnendu Chatterjee (Managing Associate, L&L Partners; Advocate-on-Record, Supreme Court of India)
He has completed his graduation from the School of Law, KIIT University. During law school, he has interned with top-tier law firms like Trilegal, Amarchand Mangaldas & Khaitan, etc. He has worked with LexisNexis India as Associate Commissioning Editor in the year 2013. He has also worked as an Assistant Director of the LAWFARM review team. From December 2013 to October 2017, he worked as Senior Associate in the Chamber of Mr. PP Rao, Padmabhushan and Senior Advocate, Supreme Court of India). He has also worked as an Advocate in the chambers of PS Narasimha, Additional Solicitor General of India.
Mr. Janmejay Singh is an Assistant Professor of Law at BBD University, Lucknow.
He has done his Bachelors of Law from the University of Lucknow and did his Masters from Amity University, Lucknow. Currently, he is also a Research Scholar at Amity University, Lucknow. He is also an Advocate on Roll at Allahabad High Court Lucknow Bench(B/J0290/2020).
He has worked at various places of repute including HIGH COURT ALLAHABAD UNDER Honorable Justice Mr. RAJIV JOSHI, Honorable Justice Mr. SHASHI KANT, Honorable Justice  Mr. ANANAT KUMAR as Law Clerk-cum-Research Assistant. He has presented papers in many National and International Conferences and Published More than 6 Papers in various Journals.