Honorable Justice Markandey Katju is former Chairman, Press Council of India, and former Judge, Supreme Court of India.
(Chairman: Jus Corpus Advisory Board)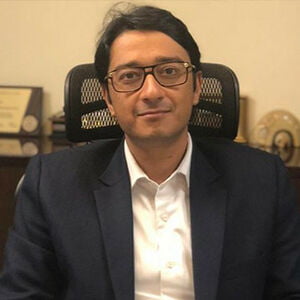 Adv. Jayant Bhatt is an independent litigator based in New Delhi, India. He holds dual Masters of Law (LL.M.) from New York University, USA and National University of Singapore. He is a member of International Bar Association, Supreme Court Bar Association and Delhi High Court Bar Association.
The Chambers look after matters involving complex and substantial questions of Constitutional, Commercial, Criminal, Arbitration, Employment, Energy, Oil & Gas and other related laws in various Courts, Tribunals and other adjudicatory bodies across the country.
The Chambers caters to varied clients comprising of Governmental and Non-Governmental Bodies, Multinationals, Financial Institutions and individuals in an array of matters.
Mr. Wasim Beg is a Partner in L&L Partners Law Offices (Litigation), a premier full-service law firm having been enrolled as an advocate with the Bar Council of Delhi in the year 2008. He has also served as the Additional Advocate General for the State of Jammu and Kashmir, besides having worked with one of the greats of the legal profession – Mr.Ram Jethmalani.
He looks after the Dispute Resolution practice and possesses vast experience in Corporate and Commercial disputes, Litigation and ADR. He specializes in cases pertaining to Civil Law and Criminal Law – more particularly White-Collar Crimes, International crime syndicates, Extradition and Frauds. He is also proficient in cross border enforcement of decrees and awards.
Mr. Jeevan Ballav Panda is a Partner (Khaitan & Co.) in the Dispute Resolution and Employment, Labour & Benefits Practice Group in the New Delhi office. He brings with him about twelve years of experience in advising on complex commercial, civil disputes and arbitrations (both domestic and international).  
He focuses on handling complex contractual disputes, commercial litigation and arbitrations and related pre litigation advisory. Recently, he has successfully acted for MNCs in high stake arbitrations against government entities and between private players particularly in the railway, construction and infrastructure sector. He also regularly argues matters before Courts and arbitral tribunals.
He also focuses on labour and employment related issues from a litigation standpoint involving structuring senior management contracts and exits, disciplinary/ domestic inquiries, sexual harassment at workplace, reorganization and trade union related issues, compliances under various labour legislations including those relating to social security benefits, industrial disputes, termination, transfers, non-solicitation and non-compete clauses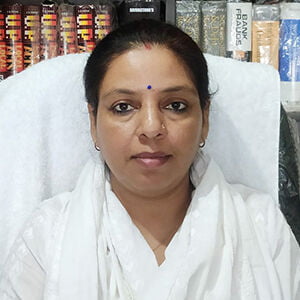 Dr. Deepti Singh is presently working as Legal Consultant. She is based at Lucknow. She did her LL.B.(Hons.) and LL.M., with a specialization in Business Law, from the University of Lucknow, and also obtained Post Graduate Diploma in Environmental Protection Laws from there. Her research on Women's Laws earned her Ph.D. from Babasaheb Bhimrao Ambedkar  Central University, Lucknow. She possesses 12 years of experience in the teaching of Law in various prestigious Law Colleges. She was working as Associate Professor at BBD University, Lucknow when she decided to switch over to legal consultancy. Her motivation was to experience Law in practice as different from Law in theory. She has keen interest in all manifestations of law and cultivates them meticulously. The journey goes on…
Dr. Shivangi Zarkar has completed her educational qualification in BE computer,  MBA – IT,  MA,  LLB, Phd.Edu.Management,  CS Exe. and pursuing LL.M (Business Law). She is the founder of Ventures as named DSBM,  BizTycoon,  Ahana Infotech,  SM pariwar,  Born 2 Biz, and Udyogmegh Infotech.  She owns a firm named as Chamber of Adv. Shivangi. She has won 3 National Awards as a Business legal consultant and she is a Startup mentor and consultant under Central Ministry projects. She has trained more than 1000 entrepreneurs and supported more than 1 lacs, women, for work from home. She is practicing in Civil litigation with Bombay High Court and Other Courts in Thane,  Mumbai, and Navi Mumbai and in Corporate affairs. "I am here to be part of JC and would like to be associate with you all people."
Mr. Abhishek Ghai is a Partner at L&L Partners. He has completed his B.A. LL.B from the University Institute of Legal Studies (UILS), Panjab University in 2012, and practiced as a litigator for seven years before various forays including the Supreme Court of India, Delhi High Court, Company Law Board /National Company Law Tribunal and Trial Courts. He has represented the Central Government for nearly three years in high-value matters including sensitive white-collar crime, policy, and enforcement matters.
As a Managing Associate at L&L Partners, he advises and represents clients on a wide range of issues with a strong focus on International Commercial Arbitration, Corporate Criminal Liability, and White Collar Crime, etc.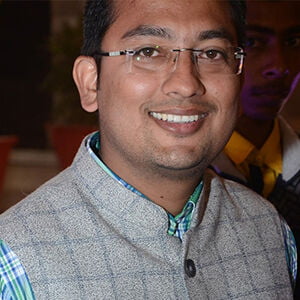 Adv. Satish Singh has completed his graduation from the Amity University, Lucknow campus and has done his Masters (LLM) from Central University of Punjab, Bathinda. Currently, he is practicing in the High Court Judicature at Allahabad. He has various experiences in different fields of Law. He was an ex-lecturer in the School of Legal Studies, Babu Banarasi Das University, Lucknow and was also an ex-executive member of Students Council of Central University of Punjab, Bhatinda.
He has increase area of interest in the fields of Arbitration, Commercial & Non-Commercial disputes and also in matrimonial disputes. He is one of the best pro-bono Advisor.
Mr. Anant Gupta has graduated from National Law University Odisha in 2016. He worked with the Banking Law team of Shardul Amarchand Mangaldas & Co. (one of the biggest law firm in India) for 2 years and also gained business certifications from Harvard Business School. Throughout his 5 years of law school, Anant remained an active mooter with a considerable number of achievements to his name. His team was adjudged as the "Runners Up" at the WBNUJS Herbert Smith Corporate Law Moot Court Competition in 2016. He has also served as a Co-Founder & Chief Executive Officer (CEO) of the Memo Pundits, India's First Mooting School for Law students.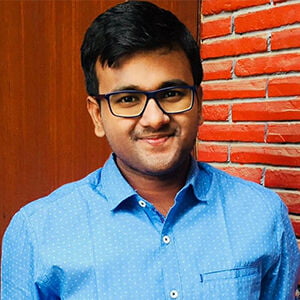 Mr. Akash Gupta is working as an Assistant Professor at Jindal Global Law School. He serves as the Faculty Coordinator of the Moot Court Society and Faculty Board Member of the ADR Society. He propagates the use of ADR and mooting advocacy through his Workshop in different law schools across India. Also, he judges the ADR competition and moot competition frequently including Jessup, Vis, Stetson.
He graduated from Tamil Nadu National Law University, Tiruchirappalli in 2018. In 2016, his team received the Spirit of the Moot Award during Vis Moot, Hong Kong. Out of approximately 1000 students, he was awarded the 1st Ram Jethmalani Academic Excellence Award 2018 for Students in the Moot Category.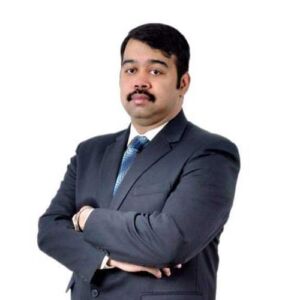 Adv. Swarnendu Chatterjee (Founder, Chambers of Swarnendu Chatterjee; Advocate-on-Record, Supreme Court of India)
He has completed his graduation from the School of Law, KIIT University. During law school, he has interned with top-tier law firms like Trilegal, Amarchand Mangaldas & Khaitan, etc. He has worked with LexisNexis India as Associate Commissioning Editor in the year 2013. He has also worked as an Assistant Director of the LAWFARM review team. From December 2013 to October 2017, he worked as Senior Associate in the Chamber of Mr. PP Rao, Padmabhushan and Senior Advocate, Supreme Court of India). He has also worked as an Advocate in the chambers of PS Narasimha, Additional Solicitor General of India.
Adv. Aabhas Pareek is an advocate based in India. He is the Managing Partner of Litigation Firm G.L. Pareek Chambers of Law. He completed his LL.B. (Bachelor of Laws) from National Law University Odisha (NLUO). He specializes in ADR, Competition Law, Real Estate Law, Securities Law, Data Protection Laws and Intellectual Property Rights (IPR). He has assisted the Hon'ble Supreme Court and various Hon'ble High Courts on numerous counts and catered to the needs of his clients efficiently.
He has a deep interest in Alternative Dispute Resolution (ADR), especially Arbitration, and is an accredited arbitrator. He is the Associate Member of Chartered Institute of Arbitrators (CIArb ) and the member of various International Arbitration Institutions.
He is the co-founder of People Against Climate Change (PACC), a Non-Governmental Organisation (NGO) founded in the year 2019 for identifying solutions to prevent Climate Change and to legally tackle the growing menace of climate damage. A graduate from National Law University Odisha (NLUO), he is a public spirited person, who is known for his dedication and determination, among other traits.
Adv. Tariq Khan is working as a Registrar at International Arbitration and Mediation Center, Hyderabad. Enlisted in the Forbes Legal Powerlist, 2020-2021 as one of the top individual lawyers. Youngest BW (Business World) Legal 40 under 40, 2020. Featured in Fortune 500 (India) magazine (Special Issue, 2017-2018) for authoring the best seller book 'On the Rise' published by Universal Law Publishing (an imprint of Lexis Nexis). Recognized as an arbitration Expert by SCCOnline. Qualified to the conference round of Judge Advocate General, Indian Army.
Sir is Skilled in international and domestic arbitrations, MSME disputes, writs, commercial, employment, and insolvency and bankruptcy laws. He has handled arbitrations under SIAC (Singapore International Arbitration Centre) Rules, ICC (International Chamber of Commerce) Rules, DIAC (Delhi International Arbitration Centre) Rules, ICA (Indian Council of Arbitration) Rules, etc.
Adv. Surjendu Sankar Das is an Advocate-on-Record, Supreme Court of India. He is a former Dispute Resolution Partner of Shardul Amarchand Mangaldas & Co., New Delhi. His forte is commercial arbitration and he successfully handled several complex international, domestic arbitrations and challenge / enforcement proceedings relating to Construction, Oil & Gas, Power Project, Telecom and Shareholders' disputes.
He practices law in Delhi as Advocate-on-Record (AOR) of the Supreme Court of India. He successfully handled numerous cases before the Supreme Court, various High Courts, Trial Courts and Tribunals in India. He successfully handled several complex international, domestic arbitrations and challenge / enforcement proceedings.
He has significant experience as an advocate in complex trials, appellate matters, writ matters, arbitration and enforcement proceedings. He has represented wide range of Indian and foreign clients both in litigation and arbitration.
Adv. Manasi Bhushan is an Advocate at Delhi  High Court. She is a graduate of Government Law College, Mumbai, and a topper of Mumbai University, She holds a B.L.S., LL.B. degree from GLC, Mumbai, PG Diploma in Human Rights Law from NLSIU, Bangalore, and Diploma in Cyber Law from Asian School of Cyber Law.
While at GLC, she was awarded 'Yashwant Dalal Cup', 'Nivedita Nathany Memorial Award', 'Chief Justice M.C. Chagla Memorial Award and Scholarship' twice, and 'Godrej Foundation Scholarship'. She was the General Secretary of the Legal Aid Committee and the Founding Member of the ADR Cell in her college. Currently, she is a practicing advocate in Delhi High Court and does civil, criminal, matrimonial, cheque bouncing, service, and arbitration matters. She delivers guest lectures in various law colleges.
She is working as Assistant Professor (Law) at School of Law, Bennett University, Times Group, Greater Noida. She has completed Ph.D. in International Law from the Indian Law Institute (I.L.I.), New Delhi. She has also practised law for two years. Being an enthusiastic academician, author as well as a lawyer, she keeps on participating in numerous socio- legal seminars, conferences, training programs and workshops on International Law, Constitutional Law, ADR, Legal Education, human rights, child rights, women rights and family law as resource person, key note speaker, organiser/ MC and listener and have several articles/ research papers publications to her credit.

Her first work engagement was with the Amity University, Noida, Delhi (NCR) as Assistant Professor of Law wherein possessing commendable leadership skills, she innovated and pioneered National Medarb Competition and organized it successfully for the first time in India in 2015.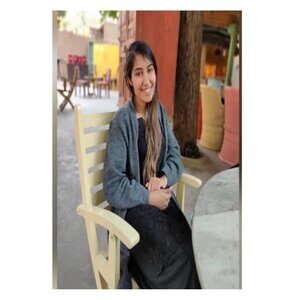 She is an advocate by qualification and a career coach by profession. After graduating from law school, there was one other thing that fascinated her apart from law and because of the realization of that latent interest, She is now, a Career Coach, for students and young professionals. She mentor them on the seemingly complex tasks of resume writing, interview preparation, cover-letter drafting and personal branding amongst other things. For this purpose, she run a consultancy with the name Career Solutions, where she mentor students on how to secure their dream internship and jobs. She has been invited to conduct workshops on resume writing by various National Law Universities, other premier educational institutions and reputed organizations.
Adv. Sanchita Ain is an Advocate-on-Record in the Supreme Court of India. With an experience of almost a decade in the field of law, she has handled complex matters before the Supreme Court, High Courts, and other forums in the country. These include landmark constitutional law cases like linking of PAN with Aadhaar, triple talaq, 2G spectrum case, affirmative action, rights of minority institutions, land acquisition cases, and matters relating to civil, corporate, competition, service, and family laws. She holds the prestigious LLM degree in International Human Rights Law with distinction from the University of Essex. While at Essex, she worked on a project for the Essex Human Rights Clinic and the Open Society Justice Initiative. She also advise various start-ups, early-stage companies, and clients from the entertainment industry. She is frequently invited by renowned universities to deliver lectures and judge competitions. I am also an I Can Lead Fellow, India's first national leadership programme for women with disabilities.
Prof. Chirag Balyan is working as an Assistant Professor (Law) at Maharashtra National Law University, Mumbai. He is an academician with a keen interest in the area of dispute resolution, constitutional theories and critical criminal law philosophy. He has taught subjects like legal methods, legal and constitutional history, substantive and procedural criminal law, law of evidence, mediation and commercial arbitration at the undergraduate level. At post graduate level, he has taught subjects like research methodology, legal research and writing and international arbitration. At the University, he is the head of Centre for Arbitration and Research and also hold the charge as Deputy Director at Centre for Research in Criminal Justice.